Real performance, no hidden costs
The intuitive Mirage user interface enables you to work fast and efficiently. As a native plug-in, Mirage offers everything, as it should be: smooth and perfectly scaled gradients, fonts and embedded vector graphics. Mirage comes as a plug-in for Adobe™ Photoshop™, Adobe™ Photoshop™ Elements, Adobe™ InDesign™, Adobe™ Illustrator™ and Adobe ™ Lightroom or as a stand-alone droplet-based application.
There are no hidden costs for different printer sizes; Mirage allows printing to multiple printers at the same time. Last but not least; We offer a very fair price policy when it comes to upgrades and cross-grades. Mirage's modular extensions are a cost-effective approach to expanding its functionality.
Perfect print quality – fast and efficient
Work faster and more efficiently with the most advanced professional print-plug-in for Adobe™ Photoshop™, Illustrator™, InDesign™ or Photoshop™ Elements. Besides, the Mirage Stand-Alone application allows printing of native PDF, JPEG and TIFF files without any host application being required. Simply drag PDF, JPEG or TIFF files or folders with mixed content of supported file formats to the Mirage application 'Droplet' icon and the intuitive Mirage user-interface opens instantly. All media and printer specific settings can be stored, enabling a simple way to handle multiple workflows and printing environments. Mirage makes printing easy and secure by displaying the clear alignment of all necessary printing settings in one window. Press the "Print" button and thanks to the MZTP™ Technology*, your print will start within seconds. The Mirage Stand-Alone application is part of
all Mirage versions.
*Mirage Zero-Time-to-Print™ Technology (Patent Pending)
What you see is what you get
Mirage is both, significantly optimising and simplifying your printing workflow at the same time. Eliminating wasted media caused by "trial and error" techniques from the past. The Mirage preview window shows exact print results including color correct soft proof.*
* This can only be achieved, if the monitor is correctly calibrated and corresponds with the current ICC printer profiles in use.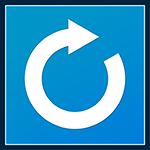 Manage your Print Jobs
The Mirage Jobs-Archive enables you to manage already processed jobs perfectly. By simply pressing the Print button, It enables to print all Jobs stored within the archive again at any time.
The Mirage Jobs Archive is ideal not only for an uncomplicated reprint, for example of editions of your works, it also allows you, as a Print Services Provider, to make test prints for customers and recreate those prints after his final approval in any quantity requested.
Color Management – Easy as never before!
The Mirage PRO- Extensions will give you full control over the colour management of your files. Create your individual ICC profile with the help of the Pro-Extension and the optional built-in spectrophotometer.